Here is smart alarm system with outdoor motion sensor/PIR whose wireless range is up to 200 meters. It can also be used as a doorbell or customer report.
Wireless alarm system consisting of an 8 channel control panel wireless PIR (infrared motion sensor) with a typical range of 150-200 meters (by direct vision between transmitter and receiver).
PIR is provided with a special rubber cap, which creates a very narrow detection range (ideal for outdoor installation in order to avoid false alarms from cats, dogs and foxes, when mounted low and in a horizontal position). The round opening in the rubber cap can easily be customized in size, to situations where the PIR is mounted in a more traditional, high ranking. With extended opening PIR can detect movement up to 110 degrees angle and at a distance up to 15 meters.
Rubber cap also makes the PIR suitable for outdoor mounting, but it can of course also be mounted indoors.
There is a 3-minute built-in power-saving delay after activation, but this can be changed to 15 seconds for situations where it is more important than the battery life.
The battery in PIR is of type 9 volt and can operate for up to 6-18 months in most situations (depending on the number of activations), and has a built-in low-battery warning (a slowly flashing red LED on PIR), which allows for the timely replacement of the battery.
The versatile, wireless control panel can be used in different ways at different times of the day, including:
-As a door chime (Ding-Dong sound that sounds once at the activation), followed by a green, flashing display.
-As an alarm with shockingly high dire need (130 decibels in 1-6 min.)
The control panel is powered by a 220 volt power supply and has battery backup that can take over if the power fails. The control panel can also be used in conjunction with many other types of alarm sensors and sirens, which makes it a very versatile and scalable warning and alarm system.
Mounting the PIR sensor of bridgat:
There are two methods for installation of PIR:
About 1 to 1.5 meters from the ground: with the hood mounted and with the default size of the opening and PIR directed horizontally across the Earth (this will avoid triggering alarm from animals such as cats, dogs and foxes).
3-5 meters from the ground: pointing down toward the ground (the angle can be adjusted in order to adapt to the application), with the hood mounted and with enhanced opening hole in the hood, in order to give a wider detection angle.
Control panel specification:
Frequency: 868 MHz.
Power supply: 9 V 0.5 amp output.
Backup battery: 1 x PP3 (9 volt) battery.
Operating time on backup battery is up to 6 hours.
Low battery warning: Yes.
Alarm zones: 8
Unlimited number of alarm sensors.
Built-in keyboard
Built-in panic button
Size: 150 (w) x 95 (H) x 32 (D) mm.
Reset day: Yes.
Built-in siren: Yes (130 decibels).
Siren duration: Adjustable 1-6 minutes.
Entry: Adjustable 10-60 sec.
Exit: Adjustable 10-60 sec.
Sabotage contact: Small wall-mounted magnet.
Operating modes: 5 (Full reinforcement, reinforcement, disarmed, home alarm, panic).
PIR specifications
Frequency: 868 MHz.
Distance detection: 10-15 meters.
Outdoor use: Yes.
Detektionsvinkel: about 20 degrees (with hood) 110 degrees (without hood).
Power supply: 1 x PP3 (9 volt) battery.
Wireless range: up to 200 meters (with an unobstructed view to the RCD.).
Fitting: adjustable wall bracket with 2 screws
Power saver: Yes (if it is set to 3 minutes between activations).
Low battery warning: Yes (flashing red led when the battery should be replaced).
All PIR sensors detects changes in infrared radiation, in the form of heat emitted by a variety of organisms and objects, including people, cars and, to a lesser extent, dogs or other small animals. The bigger the body, the more infrared radiation radiated and easier it is for a PIR sensor to register.
Imagine the camera footage on TV from a police helicopter, as successor of a suspect in the pitch black darkness. The cameras in the helicopter use infrared radiation to achieve night vision. The same technology is used when a soldier looking through a night-vision. It is exactly the same happens when a PIR sensor is in operation.
Gallery
KERUI Wireless Intelligent PIR Motion Sensor Alarm …
Source: www.dx.com
Voice Alert System 6 Wireless Motion Detector Home …

Source: www.ebay.com
Honeywell 5898 – Wireless Dual Tec Motion Detector
Source: www.alarmgrid.com
Fritzing Project – Arduino Uno Motion Detector
Source: fritzing.org
Pir Detector Wiring Diagram – vivresaville.com
Source: www.vivresaville.com
KERUI K16 RFID Touch Keypad For Wireless GSM Alarm System …
Source: www.ebay.com
Premium Wireless PIR-Based Motion Sensor Kit For Home …
Source: www.ebay.com
harwareandsoftware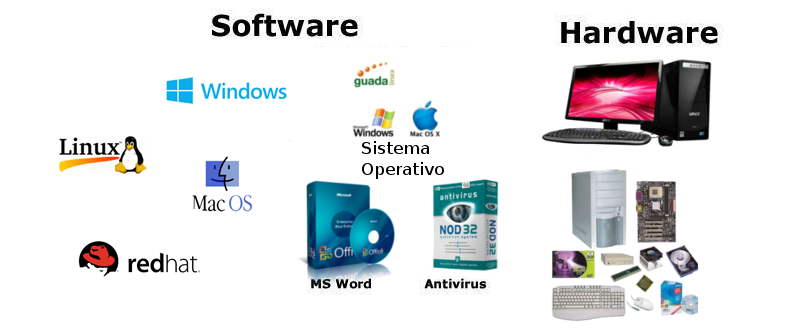 Source: liontechng.com
Passive Infrared Sensor (PIR) working with Applications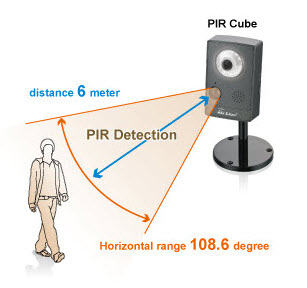 Source: www.elprocus.com
Wireless Door Alarms Wireless Door Alarms Walmart – momhof …
Source: momhof.info
Data Center & Server Room Environmental Monitoring
Source: www.datacenter-serverroom.com
How to build a smart home security system
Source: www.anseetec.com
Overview | PIR Motion Sensor
Source: learn.adafruit.com
Notification Systems
Source: www.harriscomm.com
Pyle – PIPCAMHD17 – Home and Office – Cameras
Source: www.pyleaudio.com
Electrical and telecom
Source: www.conceptdraw.com
Raspberry Pi domotics system – Blog
Source: www.ictscripters.com
KERUI Wireless Intelligent PIR Motion Sensor Alarm …
Source: www.dx.com
Voice Alert System 6 Wireless Motion Detector Home …

Source: www.ebay.com
Honeywell 5898 – Wireless Dual Tec Motion Detector
Source: www.alarmgrid.com