The 2014 WWDC has been once again the perfect setting for the presentation of 8 iOS, the new edition of the mobile platform from Apple that is reinforced in fields that pointed out Apple for some time, as the important health monitoring and physical activity.
Changes are surely welcomed by users and as expected 8 iOS is a version more conservative in appearance at least, and does not change what we have already seen in iOS 7: that version was the protagonist of the event by the radical change in the visual experience offered by Apple.
Improvements on several fronts
The center of notifications has been improved with the Interactive notifications that allow you to reply to a message directly from the notification, For example. Such notifications also take strength for example voice messages: can hear a voice notification bringing the phone to the ear, and answer it automatically with this type of action associated with notifications.
The double-tap on the screen before displaying active applications also now shows the favorite contacts you can choose directly with that gesture to start a conversation. The view of tabs in Safari now fits the iPad and shown in a matrix that adds a second row to control that content easily. The e-mail application also offers new features, such as the support of gestures to discard messages or to mark them so that we can indicate that already we will read them later.
The recommendations that were in the Spotlight in OS X they take shape in 8 iOS, since searches can interact with results that give us the opportunity to call restaurants that we are looking for or to reproduce content streamed that are available on iTunes… and, perhaps, in the future integration of Beats Music which has not spoken.
Major developments in the keyboard through the new feature called QuickType, that automatically complete phrases guessing the next word we are going to use since you will learning how we communicate and how we write. These preferences, noted Craig Federighi, are always protected and do not invade our privacy. The new predictive keyboard also offers support for multiple languages, including the Spanish.
IM for 8 iOS is also reinforced in Messages, a tool that is "the most frequently used in iOS" according to makers of Apple, and now, among other things, offering group, modes of "do not disturb" messages based on the thread of conversation, or sharing of the location of the people with whom we talked through Messages.
The support of iCloud Drive It is also part of the 8 iOS, and that will allow access to documents where we work from any platform, including Windows, as we mentioned in the article's presentation of OS X Yosemite.
The company was also an important part presentation of 8 iOS – according to Apple, 98% of the Fortune 500 companies use iOS any way- and one of the highlights is called Device Enrollment Program, which in fact has been some months in operation and which facilitates to carry these devices to business environment.
Health is protagonist, and the family also
Apple officials presented HealthKit, a repository in which users can get reports about their physical activity and health, and that functionality is the ability of Health (what many were calling HealthBook), which is in charge of recording these data.
That the health or the physical activity monitoring is also possible through third-party applications -in Apple offered Nike as an example – and hope that this application can be helpful for clinical treatments. Apple are working in collaboration with the famous clinic may and various health institutions. Apple mentioned that all these data were private and their storage was protected in a secure manner.
Another option that stood out in the presentation was the call "Family share" (Family Sharing), which allows members of a family unit share reminders, photos, location – for example, to locate devices of our children. Not only that: this option also allows is share purchases of multimedia content of the members of a family, although it is not entirely clear how justify who is a member and who do not. The option is enabled for up to 6 members per household -one credit card associated with that family-, and parents, for example, will receive an alert if the children trying to buy an application.
Photos taken on the iOS devices now they can be shared through iCloud Drive so that we can always have access to them. In that cloud storage will play an important role the search for photos, which we can make based on location, date, or albums that we have created during our activity. Editing and post-processing of these photos thrives on new options such as auto straighten those twisted pictures that we usually get. And the result, of course, is synchronized with the cloud.
Other options they affect Siri, that now allows for example the recognition of songs through the service of SHAZAM. At Apple have given a boost to the maps in China, where added vector maps and support for navigation in maps – although not discussed anything stand routes in public transport, something that seemed safe-.
The App Store grows and improves
Tim Cook showed the good health of the App Store with some data: 1.2 million applications they are already available in the catalog, 300 million people visit the App Store each week, and 75,000 billion applications have been downloaded to date.
New section Explore to browse through categories and subcategories. Search trends are also novelty, and the scroll of results will improve the search experience. Apple also added a logo of "Editor's Choice" to qualify the best applications, while "Packages of applications" (App Bundles) can obtain discounts on sets of applications.
Previews of applications through videos also come into play, while also calling into action TestFlight: developers may invite users to test your applications to receive your comments and suggestions.
Widgets arrive in 8 iOS
The iOS SDK 8 is according to Apple the most important since the launch of the App Store, and its leaders was treated show talking about a significant improvement in that set of tools for developers. Extensibility is one of the important options of the SDK, Since it allows you to extend the system and offer their services to other applications, something crucial for third-party tools.
This feature makes the extensions to "live" in isolated environments (sandboxes) that ensure security, although applications can communicate among themselves using this ability to extensibility. Among other things, this allows to offer more options to share information between applications. Example: Pinterest could offer options to share on social networks or other applications installed in 8 iOS images.
The other important announcement of this SDK is the widgets support, the small programs that add additional functionality to the system and which have never been part of iOS hsata now. Applications can use this ability to then make those widgets displayed in the center of notifications.
These extensions also opens the door to another option very demanded by the users: to third-party keyboards, for example, finally allowing that we can count on keyboards like Swype in 8 iOS if we so wish.
Arrives HomeKit, home automation, and good company
Another outstanding option of the SDK is the opening of Touch ID, that may now also use third-party developers for, for example, authenticate users in all kinds of services. Apple also spoke of security that continues to maintain this mechanism, with records of protected session home.
The Home Automation will also be part of the new SDK with HomeKit, a certification of Apple with their own APIs allowing to control all kinds of automation systems to control those systems from 8 iOS and, for example, Siri.
Improvements in the SDK also affect services in the cloud of Apple and specifically to CloudKit, a series of tools to work with iCloud Drive and other services in the cloud. The use of this toolkit for the cloud is free "with limits", and for example we may not transfer more than 5 Tbytes of resources per day, or use larger than 50 GB data transfer per day.
Metal It is one of the components of the SDK that is in this case focused on games and reducing the burden of OpenGL, improving graphics performance It is notable according to Apple. In one of the examples shown, it was possible to show 1.3 million of triangles on the screen at the same time plants vs Zombies without problems, something that developers could do until now. These subsidies to powerful games joined AIDS for casual games. SpriteKit arrived in the past WWDC, but is now reinforced with SceneKit, which allows to render scenes in 3D.
Swift is the new language created by Apple and improve the performance of Objective-C, a language that, until now, had been a pillar of the development of applications on 8 iOS. The improvements were well received by developers present at the event, and in addition this code can work jointly to C and Objective-C.
Availability of 8 iOS
Apple has confirmed that 8 iOS will be available in beta as of today for the community of developers, while the final version will be shown in autumn, When are likely a renewal of their smartphones and its tablets.
Gallery
apple announces iOS 8 for iPad and iPhone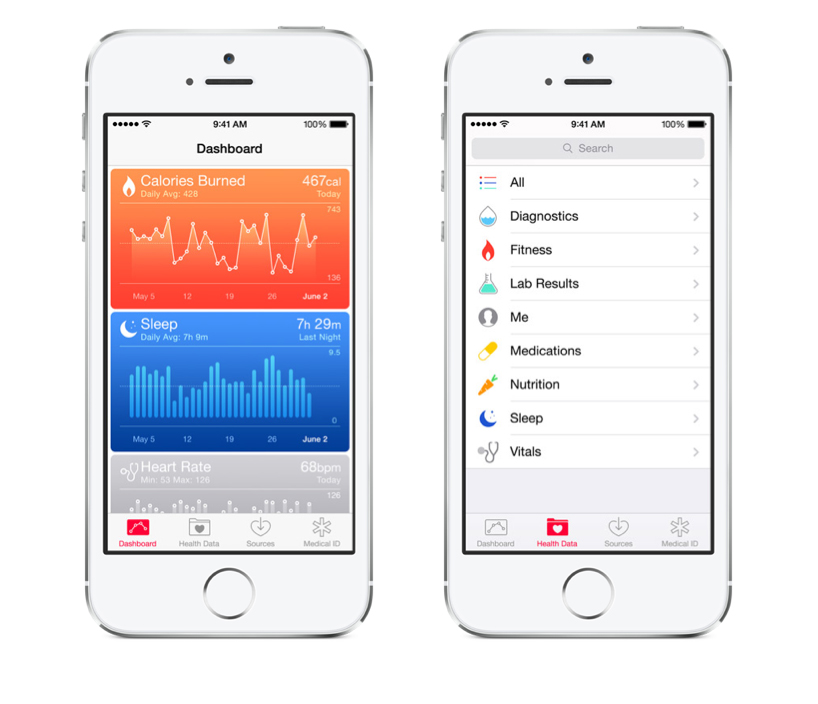 Source: www.designboom.com
apple announces iOS 8 for iPad and iPhone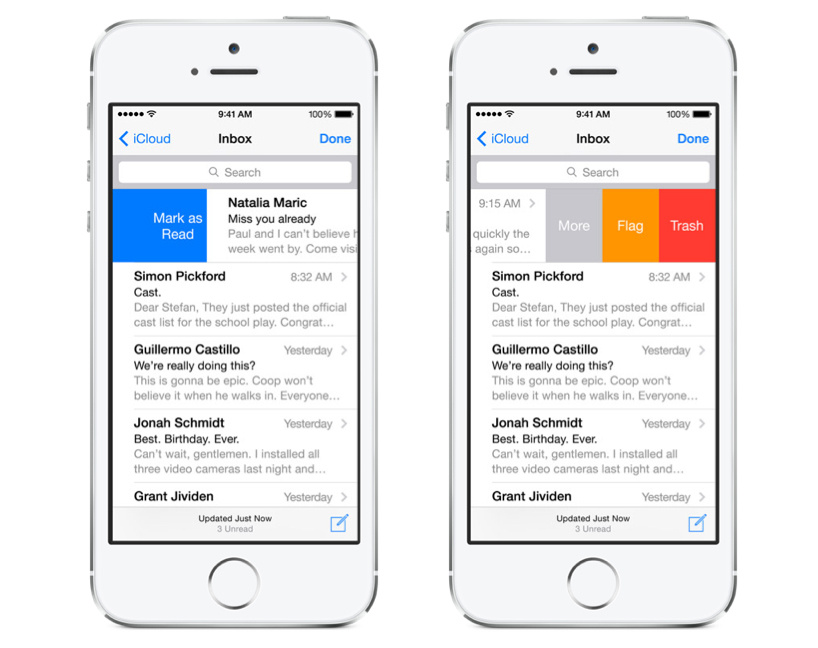 Source: www.designboom.com
Apple announces iOS 8 with widgets, support for 3rd party …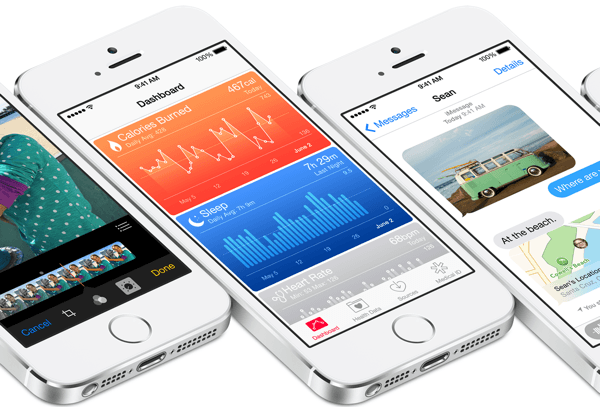 Source: telecomtalk.info
apple announces iOS 8 for iPad and iPhone
Source: www.designboom.com
Apple Announces iOS 8 Available September 17
Source: www.highsnobiety.com
Apple announces iOS 8 with improved Spotlight, actionable …
Source: www.imore.com
Apple announces iOS 8 available September 17
Source: technuter.com
apple announces iOS 8 for iPad and iPhone
Source: www.designboom.com
Apple Announces iOS 8
Source: mac.softpedia.com
Apple announces iOS 8 software update, to be released this …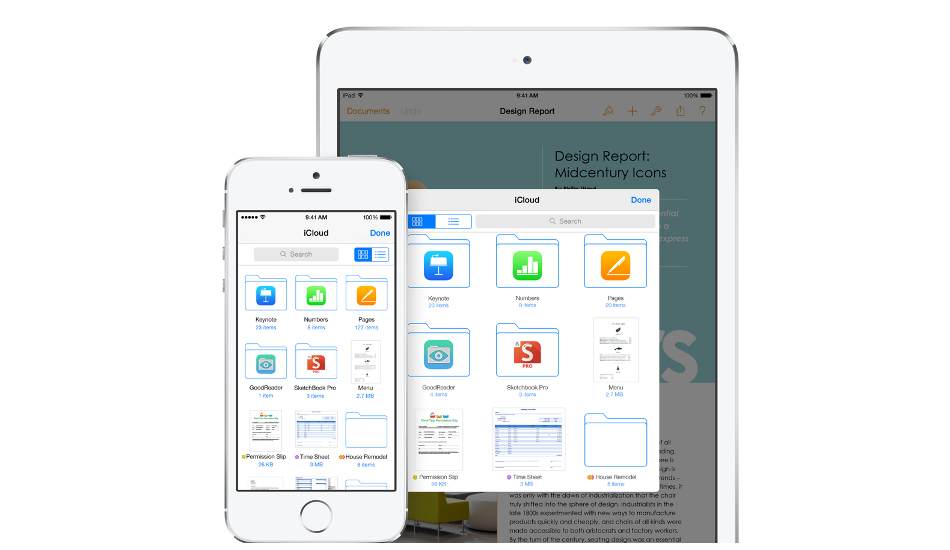 Source: www.themobileindian.com
Apple announces iOS 8 at WWDC 2014
Source: www.cnet.com
Apple Announces iOS 8.1 Official Release Date
Source: news.softpedia.com
Apple announces iOS 8 software update, to be released this …
Source: www.themobileindian.com
Apple Announces OS X Yosemite And iOS 8 – MacMost
Source: macmost.com
Apple announces iOS 8
Source: www.komando.com
Apple Announces iOS 8
Source: thenextweb.com
Apple Announces QuickType for iOS 8
Source: www.technobuffalo.com
Apple Announces iOS 8 Will Be Available for Download on …
Source: www.gizbot.com
Apple announces iOS 8 software update, to be released this …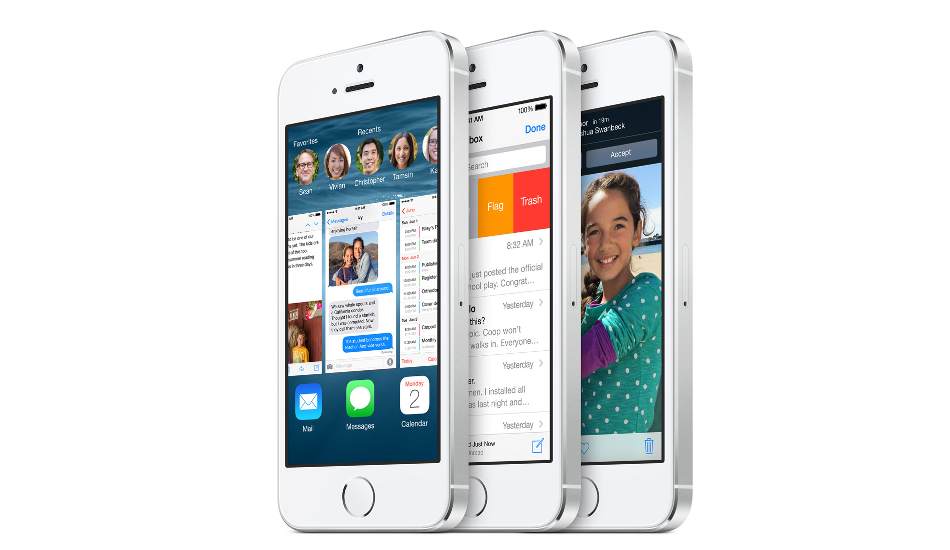 Source: www.themobileindian.com
apple announces iOS 8 for iPad and iPhone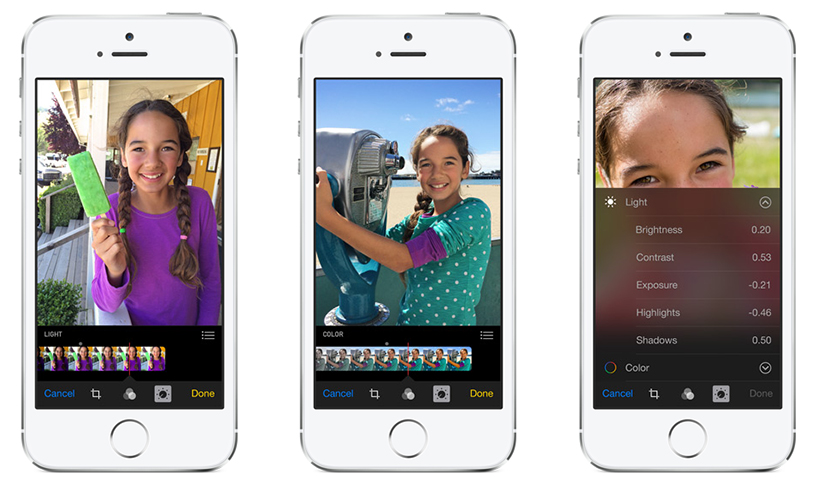 Source: www.designboom.com