Home alarm systems are different from the competition, because without quotas or permanence. Only pay for calls make the alarm to alert you by detecting an intruder.
An alarm with at least one surveillance camera is the best security system can be installed.
The alarm will notify you to your mobile phone via SMS message or voice call. From an APP on your mobile you can arm / disarm the alarm remotely.
If you also have a camera surveillance system, you can see what happens before you call the police or take another decision.
They are very easy to install and manage. You can download before buy manuals, see video tutorials to learn about the operation of the product from this link of configuration alarms home.
How the alarm no fees
The alarm consists of some detectors, (opening doors, move, fire..) that detected the threat alert to the alarm central.
Depending on the model of alarm, it can be set up to let us know by calling or sending SMS from what happened.
That alarms no fees are the most recommended
There are many different clients treat. Each client has needs. To decide that alarm can better adapt some issues you should consider.
Evaluate budget want to spend.
Calculate the number of detectors required.
Assess whether we are interested in any function specifically for the alarm:

WiFi connection
Wired zones
The Alarm alert in case electrical
Types of alerts can detect a security system
There are many cases that you can use an alarm. We recommend the use of alarm no fees in the following cases
The main use is to detect movement by a person when the alarm is armed.
Opening doors or windows
Detect fires
Detection of gas natural, CO
Detecting leakage of water and floods
With motion detectors, can detect breaks for theft of copper wire.
Avoid squatters in non-occupied dwellings
You can see all these accessories available for your alarm's on Accessories for alarm no fees.
Where can I install an alarm no fees
Although in general can be installed in any home, commercial, or industrial building, some ideas for the installation can be:
Second homes
Uninhabited houses
Storage areas, car-parks
Industrial buildings
Offices
The alarm can be installed anywhere on our property where you can access our permission. Alarm can notify us quickly in case of detecting any intruder.
How to handle an alarm no fees
Depends on the model of alarm, the vast majority of alarm no fees can handle the following three forms:
HANDLE ALARM APP REMOTELY
If for example you've left home, you can not return and you've forgotten to arm the alarm or you have received a notice of alarm, you can handle the alarm remotely. You can arm the alarm through your smartphone APP to detect and you report any alarm.
HANDLE ALARM FROM KEYBOARD.
Some alarm stations have a keyboard commonly used for configuration. Although you can arm and disarm from this keyboard, it is not recommended to use the keyboard to this function since an intruder could hit the central and thus deactivate the alarm function. If you are interested in using a keyboard to assemble or disassemble I recommend you use this keypad for alarm gsm.
If the alarm has a screen you can obtain information on the status of the alarm, configure peripherals and accessories.
HANDLE ALARM FROM REMOTE CONTROLS.
It is the most common use since next to your keys, you can have a command use to assemble or disassemble a convenient way.
Its range is up to 15-20 meters with walls and up to 30-40 meters in open space. You can drive in this way your alarm a not far from the central alarm remotely.
Most controls include a panic button or SOS. Pressing this button will activate alarm notifying the person in charge. There are also versions available of panic on bracelet and pendant buttons.
Examples of applications in alarm no fees
We can give you some ideas for using the alarm no fees
The main use is an detector of movement or doors let us know when a movement is detected when the alarm is armed.
Warning in case of fire. You can add a smoke detector to your alarm. At the moment is detected smoke coming from the burning fire detector can notify the alarm Center. The central alarm to notify the assigned person of security.
Avoid squatters. Installing an alarm with vibration sensors will let us know when someone hit a door or a blind for attempting access. Adding motion sensors or door we have completely controlled if it is a second home.
Notice of seniors through panic button. Panic buttons are a quick way to the user of the alarm alert the person assigned in the event of an emergency.
Leak or leaks. Between the different sensors of detection there is available water leakage detectors. They can be installed in second homes or places to flood as near rivers. In this way, will let know us the alarm in a way snapshot if detect water inside the housing.
Detection gases. There are different models available of detectors of gases such as CG306 or GD202 that detect different types of gases like CO, town gas, natural gas or gas from swamps.
OTHER FUNCTIONS ALLOW THE ALARM NO FEES ARE
You can disassemble and assemble remotely. If you have to arm / disarm the alarm to any employee of your company or your home as painters,… you can handle your alarm remotely using the APP.
Make a armed at home from the mobile phone. An armed home is a way of arming the alarm only in a few areas. If you find yourself within your home and have a foreign plot, you can assemble this part of sensors to alert in case someone tries to access.
Armed and unarmed scheduled alarm. Most central alarms, can be configured to be armen and disarm in a schedule. If for example you install the alarm in a trade has a schedule from 09:00 to 15:00, you can set alarm to always be assemble and disassemble when there is no one at this time.
Prevent freezer from spoiling food by a power outage. Much of central alarm models please advise in case of power outage. This way if you have a restaurant, bar or and you are not in this place, you can alert you in the event of a power outage.
Avoid theft of copper wire. Any place not often dwelt can be susceptible to theft of copper wiring. Alarms without quota system it will warn you when you are not there if someone access to the interior.
Possibility of install wiring sensors. Though the easiest way is to make the installation without cables, most models of alarms allow several areas wired for detectors with cable.
That difference to an alarm no fees from a connected
This the main difference in the fee for maintenance of the central alarm will not pay. You should only pay for calls made by the alarm if an alarm is detected.
There are no intermediaries notice is done directly from the alarm to the owner. Some advantages are:
Notice is immediate. The central alarm directly notifies the owner of the alarm.
You do not have any maintenance cost per month for being connected to a central station alarm
You don't have time or penalties. When the alarm on property you can use it when you want and when you don't need it to stop using it.
A central alarm connected, in addition to paying the installation, is necessary a stay. This permanence is usually about 2 years in most companies. If you calculate the amount of your connection to a central alarm and time spent, is likely to discover the final price exceed the 2,000 euros.
Immediate notice in case of alarm
In an alarm system connected to a central, a person must receive the notice. If your alarm has cameras operator will try to recover any images. If it is not possible it will begin to manually call each of the appointees to clarify what happened.
With a system of alarms no fees, notice it is immediate. As soon as the alarm detects intrusion alerts in a few seconds the assigned numbers. It is the owner of alarm who has to determine what happened.
To whom warns the unit in case of alarm
In the alarm setting you can set order numbers like that you alert the alarm. They usually allow up to a maximum of 6 number which will alert order.
It is not necessary to include all telephone numbers, alarm will call by phone or by SMS according to activate the form of notice to all the numbers in order.
Alarm WiFi models warn through an APP with a notification in case of alarm.
Because you don't need to pay fees or maintenance
Not be connected the alarm to an alarm, do not have a maintenance cost for this concept Center.
Purchased alarm is free. It has no permanent contracts, so you can use it without strings attached.
If you combine the alarm with a system of surveillance cameras, you don't have to pay any additional maintenance see images rather than the Internet connection.
It is legal to install an alarm no fees
Yes. Since 2009 in under cover of the "omnibus law" alarms are not connected to one alarm is not necessary to install a security company.
As he notifies the police an alarm no fees
Alarm not notify the police in any case. It is the owner of the alarm who after checking what happened must be in contact with the security forces.
Requirements for installing an alarm no fees
Alarms no fees just need a SIM card or an analogue to communicate at the time telephone line there is an alarm.
We recommend purchasing a card from a virtual GSM operator like:
Yoigo
Simyo
Másmovil
Pleasant
Eroski mobile
PepePhone…
….
You can also use the most common such as Movistar, Vodafone and Orange GSM operators,… but you'll have a fee for the maintenance of the line.
With a single virtual network operator you will have the cost of calls made in case of alarm. If after a few months there is no call operator notify you to give a call before the line low.
The alarm is owned by the user, so you don't have to pay any maintenance fee by alarm or rental.
Connect alarm 12V exterior battery
It is necessary to connect alarm Center to current with 220V via an adaptor included power.
Also have tongs with which you can connect your alarm to a 12Vdc battery directly. Thus depending on the load of the battery and the consumer, it can last anywhere from several weeks to several months.
If you are interested in this feature to connect your alarm on a 12Vdc battery, I recommend you to read this article.
Anti tamper home alarm systems
Most of our catalogue home alarms have an internal battery to be used in case of emergency. In case of power outage, the alarm will continue to operate for a few hours.
The duration of the operation can reach 8-10 hours depending on:
Prior charge level of the battery
The maximum duration allows the model of battery. Each battery design may allow a different duration.
Accessories connected with wire to the alarm. If you have connected detectors with cable take the alarm centre feed, so battery life will be reduced.
The action perform the alarm. If alarm at rest or not detected any intruder will have longevity that if it has detected an intruder and you should call by phone, sounding the siren,… Since consumption to sound the siren or call by phone make alarm battery runs out more quickly.
Combining an alarm no fees with surveillance cameras
A system composed of an alarm system and one or several surveillance cameras is the option most successful. When you receive an alert from the alarm you can visually check what happened with surveillance cameras.
From the web, we have specialized in ip cameras can have everything you need to install a surveillance camera.
As I use surveillance cameras
Some applications can give your surveillance cameras are:
In your home

Watch your primary residence or second home.
Using the camera as a baby monitors.
Watch babysitters or home workers.

At work

Watch the workers
Visualize any machinery requires a continuous monitoring.
It is possible to monitor what is happening both from your smartphone a computer with Internet access.
Depending on the settings made, you can take pictures or video recordings. On all cameras IP it is possible to record from a computer or NVR, while in some models of cameras you can record directly on a memory in the camera.
That application can give a camera surveillance system
Remember with a camera system you can check at all times what is happening through your smartphone. And all this without paying any fee for maintenance rather than the connection to Internet.
Receive pictures on a computer or mobile. You can see at all times for your peace of mind from any computer connected to the Internet what happens.
Monitoring workers or employees at home. I.e. If you have employees in your charge, can control at all times what is happening when not.
See what they do own. If you need to check if they are doing their homework, or they are watching TV you can do so by installing the camera surveillance in an inconspicuous place from which control what happens.
Know if they have come to house the family. You can check if your partner is in your home and everything is correct.
Receive on your mobile alert notifications. From mobile phones, most manufacturers allows to receive a notification if motion is detected. It can be an ideal choice for little occupied dwellings and you need to get a message immediately in case someone.
OTHER USES CAN GIVE YOUR CAMERA SYSTEM ARE
Monitor drawers holder coins in shops. If you have a trade and a cash drawer, you can install the camera focusing on this area. It is possible the majority of cameras recorded in internal memory. At the moment you need it you can consult these images to clarify what happened.
Using cameras to check everything is in order. Sometimes no special reason is not required. Only see what happens for our peace of mind.
Watch any machinery at all times. In some companies, it is necessary to monitor at all times a machine, either refrigerator, freezer,… She is functioning properly. This way you can have controlled this machinery.
Monitor elderly by means of cameras. If you have older people or delicate health you can check everything is in order. At any time you can check as they are.
We hope this information you have been helpful to at least clarify some concepts of alarms. If you need more information about any of our products please do not hesitate to contact us.
In this document from our blog you can see other frequently asked questions tend to ask customers about the installation
Gallery
2018 Small Alarm Nc/No Options Panic Button Plastic Switch …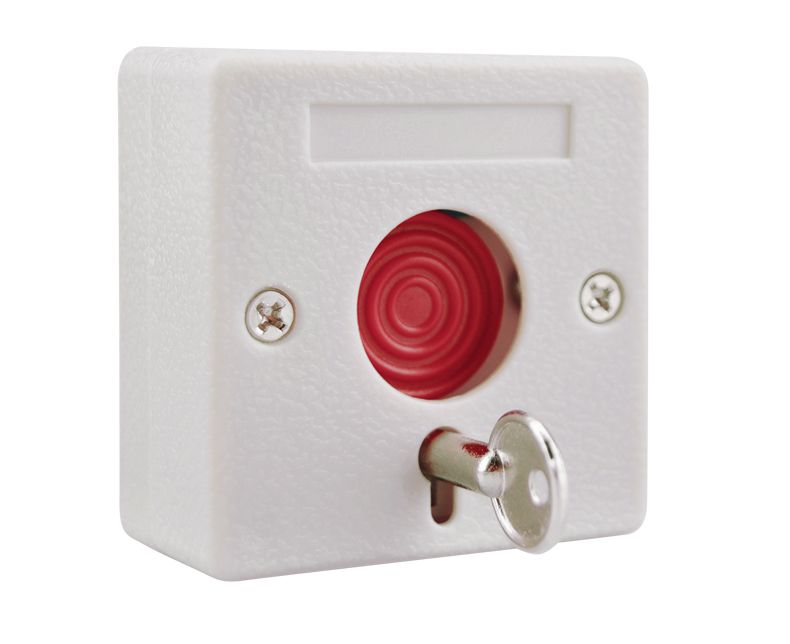 Source: www.dhgate.com
World's Top 10 Best Home Security Systems 2018
Source: www.worldstrendingtopmost.com
FCA12-11 Failed Circuit Alarm, 110 / 120 volt Power …
Source: www.ebay.com
Mini Green LED Black Wood Wooden Digital Alarm Clock …
Source: www.ebay.com
Aftermarket Viper Remote FCC ID: EZSDEI471 Keyless Entry …
Source: www.ebay.com
e-pill CompuMed Tamper-Resistant Automatic Pill Dispenser
Source: www.epill.com
Emergency Button Around Neck, Necklace Alarm, Wristwatch …
Source: www.personalalarms.org
THOMSON CR40 DESKTOP ALARM CLOCK RADIO ANALOG BED SIDE FM …
Source: www.ebay.co.uk
Vintage WEDGEFIELD BRASS FILIGREE ALARM CLOCK West Germany …
Source: www.ebay.com
Security Contracts: Renewal, How to Cancel Alarm & Tips
Source: alarm-reviews.net
An hour on the motorway! – Chronicles of an Orange-Haired …
Source: orangehairedalienorabrowning.wordpress.com
The Most Outrageous Fees in America
Source: www.reclaimnewyork.org
KAISER RETRO Alarm TOP! Clock Mid Century CHROME Germany …
Source: www.ebay.co.uk
Sony High Power Home Audio System Fo (end 5/22/2019 8:15 AM)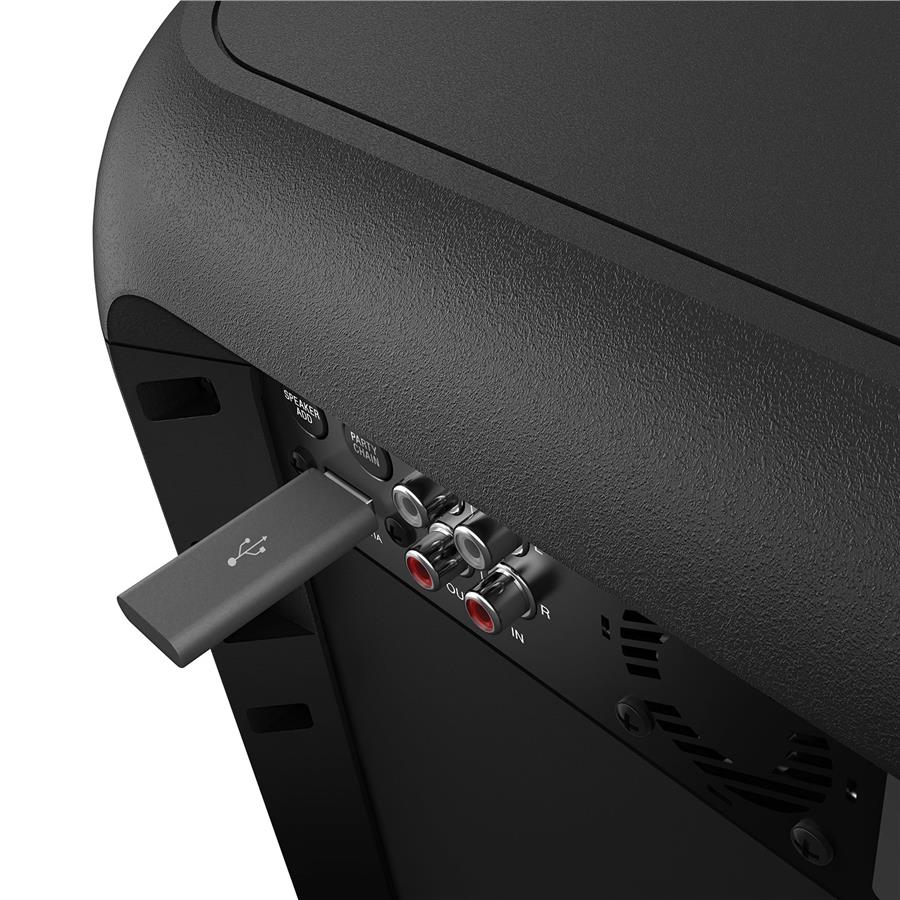 Source: www.lelong.com.my
Craig Dual Alarm AM\FM Clock Radio With CD Player CR41475R …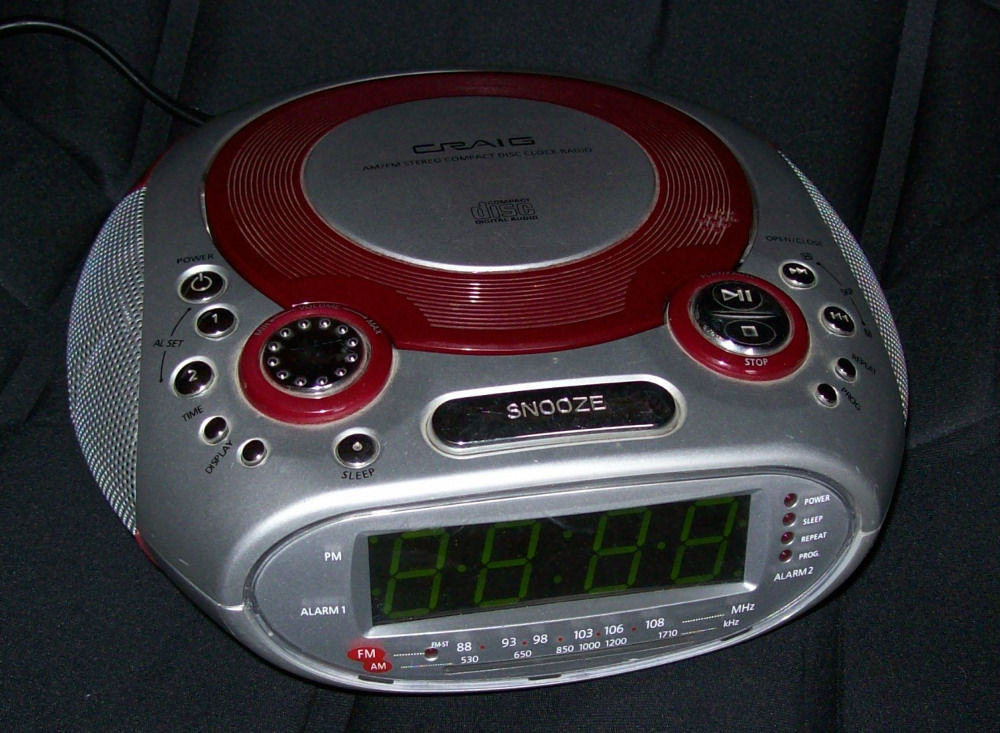 Source: www.bonanza.com
Four Feet Robot 4-Legged Hexapod3 Mini "Spider" Arduino …
Source: www.ebay.com
Tips to Choose The Perfect Weight Loss Program
Source: freetipsloseweight.com
2018 AUDI RS5 2.9 TFSI QUATTRO For Sale $159,000 Automatic …
Source: www.carsguide.com.au
Charikar, Parwan Province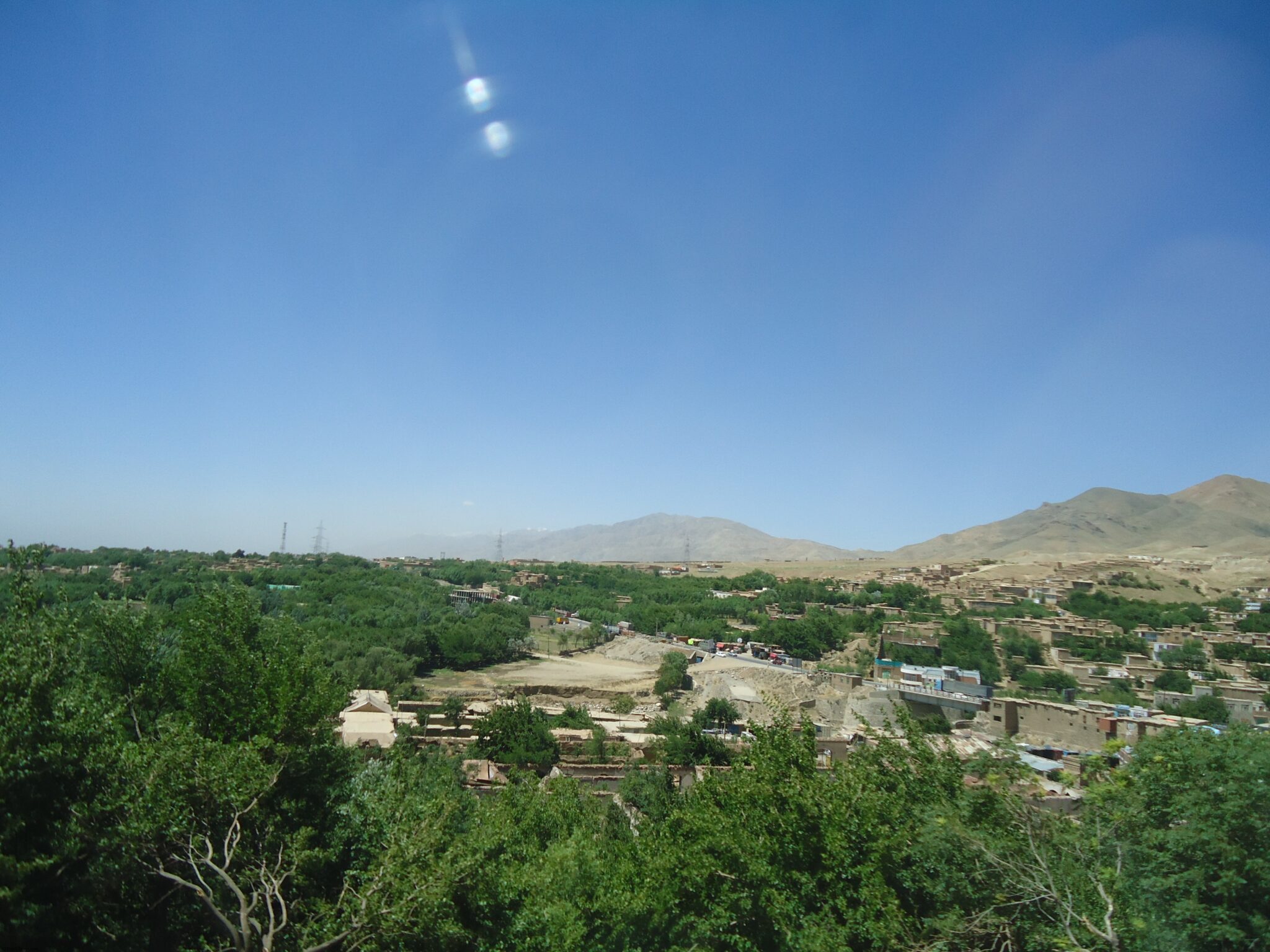 Source: www.pointchaser.com
2018 Small Alarm Nc/No Options Panic Button Plastic Switch …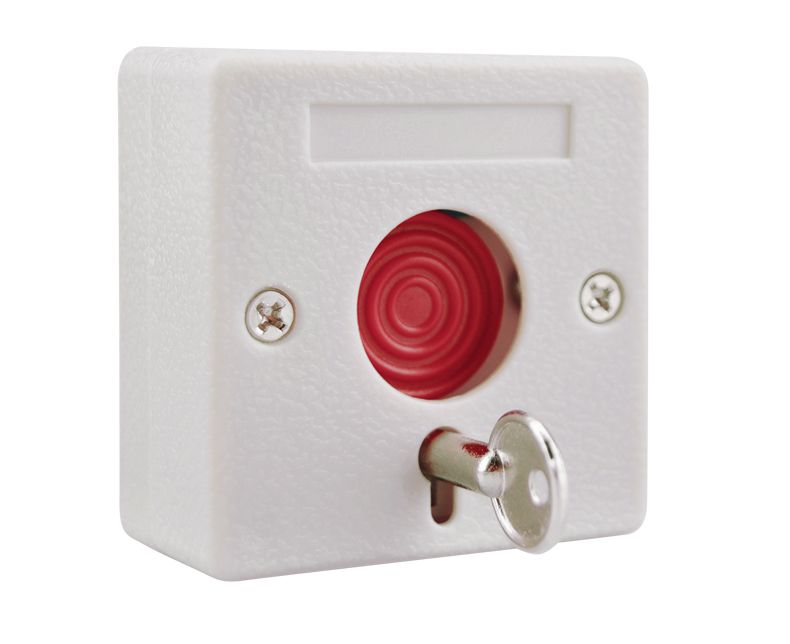 Source: www.dhgate.com