Despite the fact that, in the domestic sphere, only dust can be finished with our hard drive, definitely get rid of it and that information can not be recovered is not an easy task if we want to do well. We can try to delete the information on a hard drive, but at certain levels we can ensure that the data you have stored may not recover.
If you plan to get rid of an old hard drive and recycle it, so do not throw directly even if you've formatted it. The safest is to physically destroy it, but does not in any way. Takes note of the best ways that destroy a hard drive and your data so that they can not be recovered.
Erase a hard disk: explanation in video
Erase a hard drive: the sure way to do it
The immediate way that we usually associate to delete information on a hard disk is to delete the files or format the drive. When we do that, what we get is actually tell the operating system that there is free space to fill, but it is likely that information not never come to overwrite and be easy to retrieve it.
If we only want to delete a hard disk using software, must do so properly and perform a multiple format
To definitively eliminate the information on a hard drive with a format, it must be multiple. There is that perform various row formatting to overwrite effectively the information that you want to delete.
The least that we must format a hard drive not too old is twice, but currently the formatted insurance is associated with seven steps. That is the standard used by the Department of Defense of the United States as a safe method to erase magnetic content.
But to be certain that a hard disk is deleted permanently and we cannot remain calm of that our information will be never recovered, must pass a physical methods.
Permanently destroy a hard drive: the most effective methods
What techniques can I use to make sure that the hard drive that I want to destroy is really useless? Depending on the information that is provided and the level of security that you seek, you can resort to more homemade techniques or safer systems that used in agencies such as the NSA.
Wet it won't do much good, fire Yes
If you ever thought about dipping the hard disk that you want to leave useless in water, because that is an electronic component and we know the consequences having wet, forget.
If you opt for water or fire to destroy a hard drive, the second option is that really let you useless hard drive and your data safe
It is true that wet hard drive will leave useless part of electronics and We may lose some information residues that may remain on dishes from the hard disk, but recover information on that hard disk is something relatively simple for a specialised company that transplanted the part containing the information using a new electronic part (donor) to return to the life our hard drive.
More luck we can't run if it is a SSD drive or flash memory. In some of these cases, wet electronics that can make it impossible to read the stored data.
If we chose fire instead of water, the end of the information on the hard drive is not so rosy. An intense and long lasting fire will eventually leave the dishes enough illegible even for specialized companies.
Magnets can be worth, but which are very powerful
A classic of the techniques to delete information on a classic hard drive, is use a magnet. It is magnetic storage, a magnet could hinder the reading of information and even make it disappear. So it is better to open the hard disk and leave the dishes to air and then rub with magnet.
If the magnet is strong enough we will have a hard disk unrecoverable, particularly if you use a commercial Degausser. But it is not 100% sure that we have eliminated the possibility of recovering that information.
Physical destruction: here there is no turning back
So that a hard disk is really useless and our data disappear forever, physical destruction It is the only thing that can make it if we make it correctly. A good way to start is put into operation, for example with an external enclosure, and beat him. Physical damage to the dishes will be more important if the hiceramos the hard disk off. But you have to make even more.
A hit on a hard disk can be enough to make it unusable, but if you really want to make sure that nobody can recover it, the combination of dishes sanding and drilling them is the most infallible
Once separated the electronic part of physics, the idea is destroy as much as possible the dishes. Depending on the material of which they are built (glass, ceramic, metal…), methods will be more successful than others. We can from scratch them up to hit them with a hammer or even proceed to your drilling with a drill.
If we border them or hit lightly, at the domestic level will have been inaccessible. But even if the hard drive does not turn or have a good definitely inaccessible area, at the professional level it is possible to recover a good part of the information, that Yes, at a high price that makes it viable in the case of judicial or business causes to the highest level.
To make sure that the disc is actually invalidated for the recovery of any information, the best thing is to hit it until it shattered, with some previous drill and even have damaged an important surface of the dishes previously with acid or sanding. This combination of drilling and sanding is final.
The physical destruction of a disk that stores information that we do not want to be recovered is much simpler with units of memory flash or SSD. In those cases shock destrozarían memory cells and there would be no possibility of recovery.
Gallery
Download External Hard Drive Format Program
Source: biohostdemul.over-blog.com
best hard drive eraser
Source: buvacyvatyl.htw.pl
Data Vista
Source: datavista.com
External Hard Drive Format Programs: full version free …
Source: blogsimagine.weebly.com
How to erase hard drive data completely clean for free …
Source: techblissonline.com
How to wipe a computer hard Drive clean?
Source: www.techentice.com
How to Really Delete Your Confidential Data
Source: www.tweakandtrick.com
Same Old, Same Old Populist Policies ~ Pattaya Rag
Source: pattayarag.blogspot.com
Eraser: Use a Secure Delete Utility to completely destroy …
Source: www.eresosupport.com
Program Safely Remove Hardware
Source: todayzone5v.over-blog.com
Disk Formating Software
Source: mixekings.weebly.com
Program Safely Remove Hardware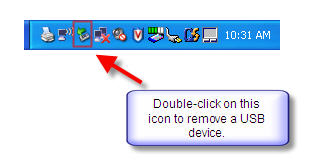 Source: todayzone5v.over-blog.com
25+ Best Stupid Memes
Source: me.me
best hard drive eraser
Source: buvacyvatyl.htw.pl
best hard drive eraser
Source: buvacyvatyl.htw.pl
Best Data Wiper & Recovery for iPhone, iPod, iPad, Android …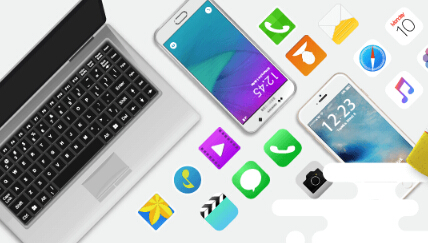 Source: www.safewiper.com
Mississauga, ON ACE Data Recovery Services
Source: www.datarecovery.net
Hits To Kill: PTS 87 + A Very Old White Dwarf
Source: hitstokill.blogspot.com
GOFAR Services, LLC
Source: gofarservicesllc.com
GOFAR Services, LLC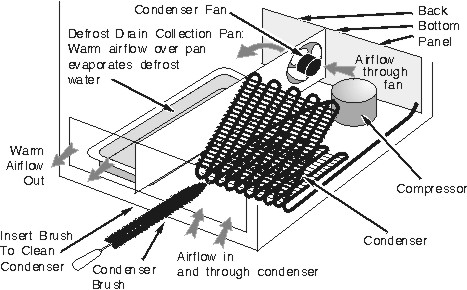 Source: gofarservicesllc.com